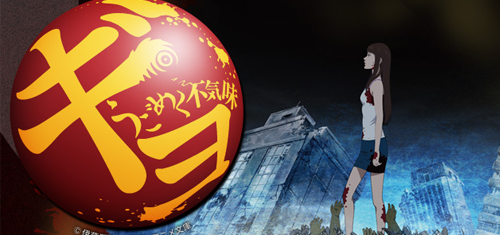 Gyo is an anime adaption based on the manga of the same name by Junji Ito. It was released in Febuary 15 2012. Some stories are different from the manga.
Difference in Manga and The Anime
Edit
Kaori is the main character. Instead of Tadashi
Tadashi only appears as a cameo
Tadashi is replaced by Tsuyoshi (Who is met by Kaori at the plane)
Erika is the 1st Human Death Stench not Kaori.